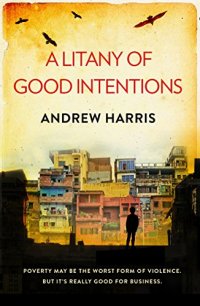 Bargain on 13th May 18



or borrow free on Kindle Unlimited.
No reviews yet.
An end to world poverty is more than just a dream for young Chinese philanthropist Jock Lim.
Through his charity connections, Jock has discovered a way to release 2.6 billion people from
the imminent threat of death and disease.
Unpublished work by Albert Einstein helped unlock the scientific breakthrough that will
remove the constraints of Third World living conditions and create a new age of global
prosperity.
But not everyone will prosper.
Dr Hannah Siekierkowski is a guest speaker at a conference in Sweden where Einstein's legacy
and a strategic alliance with Rotary will light up the world. As the clock ticks down to the
announcement, Hannah is drawn into a web of corporate greed, racial prejudice and a seething
hatred of the new world order.
A hatred that someone is prepared to kill for.