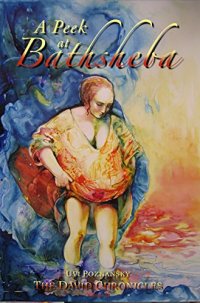 Also Available as:
Print Edition

Against the backdrop of wars, raging within the land and without, David is growing into the mantle of leadership. Between his anointment as a tribal king and his anointment as the king of all of Israel, he uses wisdom, cunning, and his own understanding of the forces of history, aiming for high ideals: stopping the bloodshed, uniting the nation, and bringing about healing and peace.
But then, having reached his peak, David falters. He makes a serious error that threatens to undo his political success, and cost him not only the adoration of his people–but also the sense of being sustained by a divine power. That error is the most torrid tale of passion ever told: his deliciously forbidden love for Bathsheba, followed by his attempt to cover up the ensuing scandal by sending her husband–who serves him faithfully in his army–to his death.
This standalone novel is volume II of The David Chronicles. It is told candidly by the king himself. David uses modern language, indicating that this is no fairytale. Rather, it is a story that is happening here and now. Listen to his voice as he undergoes a profound change, realizing the magnitude of his sin, and the curse looming over his entire future.
If you like ancient historical fiction about court intrigue, this king David novel has a modern twist like no book you have read before. And among forbidden love books, this one stands alone.