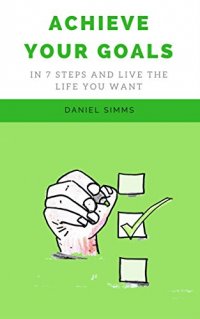 Free on 1st - 3rd Sep 16



or borrow free on Kindle Unlimited.
No reviews yet.
Have you set goals in the past that you never achieved? Lose 10 pounds this month, save an extra $20,000, earn a six-figure income…you've probably set goals like this in the past and never even took one step toward achieving them, right?
Everyone is talking about setting goals, but what about achieving them? Only 20% of people set goals for themselves, and of those 20%, only 10% achieve them. It's finally time to start talking about how to achieve your goals. Setting goals is a good thing, but it's only life-changing if you learn how to reach them too.
In this book you're going to learn 7 secrets the most successful people use to achieve their goals and improve their lives. Once you understand and implement these ideas, you will be empowered and motivated to achieve every goal you've set for yourself. Let's get started improving your life!