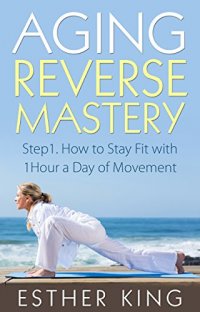 Have you ever felt slowing down and doing less? Is it going to be harder and harder to find the energy to keep it up with the rest of your family?
How to learn different ways to stay moving so that you can feel better and participate in daily activities?
The truth is, we all worry about what our bodies are going to look like, how we are going to feel, and whether or not we will be able to keep up with the rest of our families.
You can help yourself, if you do some preventive maintenance to keep yourself in a good physical shape.
This book will teach you how to choose which of these activities feel best for you and which ones will work with your lifestyle. It's up to you to change your future and make yourself feel better now.
Inside, you will learn:
What is the "aging" and how can I make it stop?Tips for starting outCardio chapterWeight trainingWhat food to eatWhat food to avoidFive steps to a healthier plateSample fitness planand much, much more..
If you are ready to take control and see changes for better, simply scroll up and grab a copy of Aging Reverse Mastery.Step1. today.