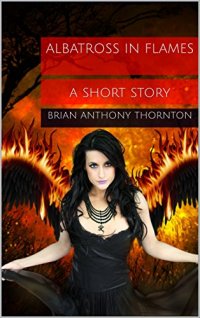 Free on 3rd Dec 16



or borrow free on Kindle Unlimited.
No reviews yet.
Lucie was in trouble, and try as she might she couldn't hide it – not from Mark. He
could read her signs all too well. The restlessness in her voice was a dead giveaway: that
frantic skipping, like an overplayed record, cracked and scratched and abused.
The 2:00 AM phone call went just like this:
"Please, Mark, pretty-please. I've been driving for hours. I need a place to stay, even if
it's just for the night."
"Not this shit again, Lucie. I have work in the morning. Is there anywhere else you can
go?"
"You're the only person I know anymore."
He had to say yes to that.
Mark just wants a good night's sleep, but Lucie's sudden appearance dredges up emotions he hasn't felt since high school. Can he keep her from killing herself, or will she take him down with her? A thrilling short story about codependency, shattered dreams, and methamphetamine.