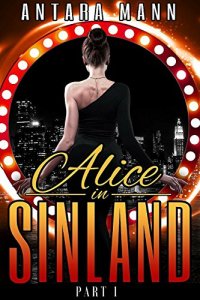 Also Available as:



Print Edition

Alice has a wish…
Alice Roseburg is an expatriate New Yorker, now a young attorney living in London. Her career is on the fast-track until she begins having lucid and haunting dreams after representing the wealthy buyer of a castle in Yester, a property with a dark and demonic history. A mysterious man has begun shadowing her, demanding, "What do you want?"
Shortly after, by unexpected and inexplicable means, Alice wins a high-profile murder case. Despite this, her firm isn't giving her what she wants. Alice's dissatisfaction grows as the question persists: "What do you want?"
Finally Alice realizes that she's been answering the mysterious man all along, and he's been giving — without requesting anything in return. So she returns to New York, and to her childhood dreams of music and the theater.
"What do you want?" the dark one asks.
Some wishes need to be spoken aloud. "I want to be a star."
But when the limelight fades, the debt remains…