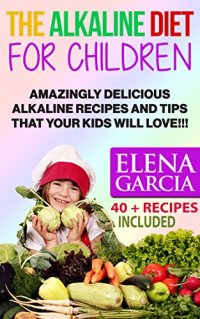 Free on 19th - 21st Feb 20



or borrow free on Kindle Unlimited.
No reviews yet.
EATING FRESH FRUITS AND VEGGIES MADE FUN!!!
If you reside in the US, one look around and you will notice how obese our children have become. In fact, in the past 30 years, the number of obese children in the US has tripled. Almost 4 out of 10 kids are suffering from weight issues or obesity. The rest of the countries in the world are no different and are facing similar issues regarding obesity in children.
What your kids eat plays an important role in maintaining their health and shaping their personality. No matter how cute those podgy little ones look, obesity can cause health issues like diabetes, tumors or even heart diseases in children. Not to mention their confidence; if you don't take care of their health, fitness and nutritional education now, you may make it extremely difficult for them when they become teenagers. They can feel insecure about their bodies and may not be successful in other areas of their lives.
This book will help you with:
• Over 40 alkaline recipes with their variations to suit your personal preferences

• The very basics of the alkaline diet and charts for newbies

• Creative serving suggestions ( to make your kids eat more fresh fruits and vegetables)

• Cooking tips to create amazing cooking rituals and have fun

• Amazingly healthy smoothies

• Motivational tips to help your family eat healthy and stick to a healthy lifestyle!!!
Teach your children to eat healthy NOW – they will be grateful when they grow up.
I believe that the Alkaline Diet can help. This is why I have written this book and I am sure that you and your family will love my amazingly delicious recipes and tips.
tags on product: kids obesity, alkaline recipes for children, wellness, alkaline diet, alkaline cookbook, healthy living, healthy recipes for children, weight loss for children