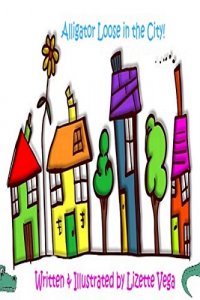 Bargain on 17th - 21st Oct 17



or borrow free on Kindle Unlimited.
No reviews yet.
Sophie is scared. A big storm is blowing through her town, and the thunder is rattling the house. Her parents are at a baseball tournament with her older brother, and Sophie is alone with her Nana. The lightning and thunder are making it hard for Nana to hear the news. With a pop, sizzle, and static they hear that the local zoo has experienced a power outage and the animals are pouring into the streets. Suddenly, a report blurts outs that an alligator is missing, and headed towards Sophie's Street! What will make Sophie overcome her fear and battle the alligator before he eats the whole city?