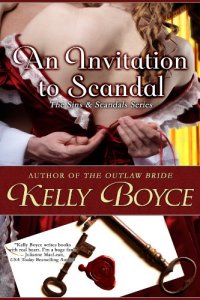 The Sins& Scandals Series
Three gentleman friends are forced into marriages in recompense for their past sins and scandals. One must marry for redemption, the other for money, and the last for honor.
Nicholas Sheridan, Viscount Roxton, is as wicked as they come, but when his sinful actions result in the death of one of his peers, guilt forces him to change his scandalous ways and seek redemption through marriage to a proper lady.
Miss Abigail Laytham is a lady on a mission, determined to see the man responsible for her beloved uncle's death pay. But revenge has its price, and with scandal courting her every step, can the headstrong beauty find the satisfaction she craves, or will she find something else entirely at the hands of her former beau, Viscount Roxton.