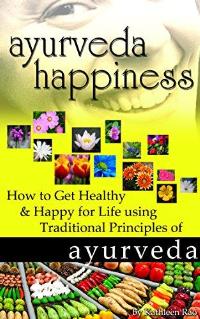 If you're looking for an introductory Guide to the principles and lifestyle of Ayurveda, then this book is for you!
Today only, get this incredibly useful guide for just $0.99. Regularly priced at $4.99. Read on your PC, Mac, smart phone, tablet or Kindle device.
The practice of Ayurvedic medicine is known as the world's oldest health care system. The word Ayurveda is a Sanskrit word meaning " science of life." It revolves around the principle that there is harmony between our bodies, minds, and spirits. When these are balanced and in good harmony with one another, it will prevent illness and will lead to a long and healthy life. Like most things, keeping it simple is the easiest way to introduce Ayurvedic therapies into your daily lifestyle. This book is a guide to help you make an easy transition into a lifestyle of using Ayurveda therapies in your daily routine for greater health and increased happiness. Also, this book will give you a well rounded introduction into the principles of Ayurveda, helping you to understand where it originated from and where and how it is practiced in today's world.
Here Is A Preview Of What You'll Learn…
The History and Present Understanding of Ayurveda
Daily Routines, Seasonal Routines, and Flow Channels
A Guide to Cleansing and Healing your Body through the Use of 23 Effective Herbs and Spices
All About Visiting an Ayurvedic Practitioner and The Method of Examination
Ayurvedic Weight Loss Tips
The Three Doshas
Other Ayurveda Concepts
Much, much more!
Download your copy today!
Tags: ayurveda, ayurvedic, Indian medicine, ayurveda happiness, happiness, history of medicine, healthy and happy, healthy & happy, ayurveda happiness, principles of ayurveda, ayurveda for beginners, introduction to ayurveda, ayurveda for beginner, ayurvedic weight loss, weight loss with ayurveda, lose weight ayurveda, natural benefits of ayurveda, detox, ayurveda detox, ayurveda weight loss