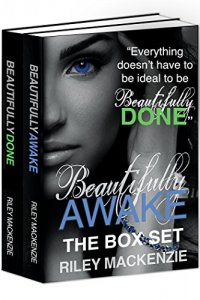 Beautifully Awake

Lili Porter is a small town social worker forced to start over in the big city to escape her rural disaster. Chase Colton is a brilliant surgeon sliced by a memory so vile that his wound still oozes fifteen years later. Together they learn that only truth has the power to soothe when healing is impossible. Life is not pretty, nor safe – never is.

This is a story of love, compassion and most importantly honesty.
Beautifully Done

Battling lymphoma and staring Alzheimer's in the face changes people. It's why Asher Craig drives fast, flies high and screws hard. Talia Prince, a successful doctor, may have run away nineteen years ago, but has the ink to prove she never stopped looking back. Together these childhood best friends figure out that everything doesn't have to be ideal to be beautiful. They just have to remember to live.

This is a story of love, trust, acceptance and forgiveness.