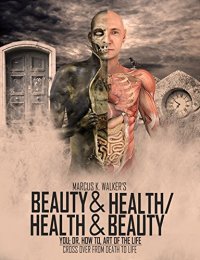 Free on 31st Mar 15 - 4th Apr 15


No reviews yet.
Beauty & Health / Health & Beauty is my entire 7 book series on understanding the origin of ugly diseases in the body and how to overcome the root of all those diseases by eating organic foods, which works in harmony with the body's natural process of healing itself to make you beautiful and healthy form the inside out, Just like in the garden of Eden, which the Bible talk about.
OVERVIEW:

BODY RECOVERY

Despite increasing knowledge in medicine and science, there are a wide variety of ailments that can affect your body, including heart disease, diabetes, and cancer. Learning to live healthy may not only prevent more health care issues, but also help your body recover from your current diseases and maladies.
CLEANSING COLON

Many guides, procedures, and products on the market promise complete colon cleansing but they just can't deliver, instead dehydrating you and making you even sicker. The colon cleansing procedure found here is guaranteed to maintain your health and cleanse your colon.
VITAMINS NUTRITION

Vitamins in your diet determine just how healthy you are. Many crash diets advocate processed foods, but this health guidebook helps you figure out which vitamins you need and where to get them. It discusses the difference between natural and organic foods, describes a whole-body health plan, and helps the reader protect their body against disease.
CAUSES DISEASES

Why do we get sick? Do we blame bacteria, or do we blame poor nutrition? This book argues that poor nutrition is the reason we get sick – and also shows us that a mixture of proper nutrition, detoxification, and holistic medicine can get us on our way to a new, healthy lifestyle.
HEALING NATURAL

Prescription medicines seem to be the world's answer to poor nutrition and diseases. Healing Natural argues that even the Greek doctor Hippocrates knew that nature has an intrinsic ability to heal itself when given time and proper materials. This book describes whole-body approaches to better health, including acupressure, healthy cooking, and proper nutrition.
HEALTH DIET NUTRITION

Health, diet, and nutrition are all interrelated, and without the proper composition, you will find yourself ill. This book provides food content guides intended to help you begin your new, healthy life. Inside, you'll find examples of nutritious food, and why food grown organically may be better for your body.
WEIGHT FASTING

Fasting for weight loss may be the best way to lose weight in a healthy fashion. Fasting can heal the body and, if done properly, is not nearly as "scary" as it is made out to be on television. This book describes how to fast for healing, what to expect during a fast, and gives an overview of the different kinds of fasting. If you want to know the secrets of weight fasting, this is the book to read!
My books center around the following topics:

Beauty & Health, Health, Beauty, Men's Health, Women's Health, Nonfiction, Professional & Technical, Medical eBooks, Internal Medicine, Infectious Disease, Parasitology, Health, Fitness & Dieting, Diets & Weight Loss, Weight Maintenance, Religion & Spirituality, Christian Books & Bibles, Christian Living, Inspirational.
Free ipad Downloads For Young Adults

Note: My ebook is only free for "kindle unlimited users" unless there is a free promotion going on.