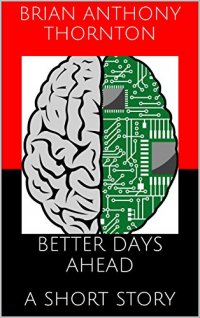 Free on 12th Dec 16



or borrow free on Kindle Unlimited.
No reviews yet.
Henry Davis was having communication issues with the synthesized voice pinging from the
inside of his skull. "Please, Sylvia, give me a moment to think," He murmured, trying his
damnedest not to come off as a crazy person to the well dressed crowd of drunken
socialites. Drawing attention away from the splendor of his daughter's wedding and onto
himself was not part of today's agenda, but the clock was steadily ticking, and soon all eyes
would be on him, whether he could handle the pressure or not…
Henry's got a memory problem. He's terrible at remembering details, and his "second brain" (an elegantly designed auxiliary memory bank and personal digital assistant embedded in his hippocampus) is on the fritz just when he needs it the most – on the night of his daughter's wedding. Will he remember what's important to him and deliver the toast of a lifetime, or will he crash and burn?