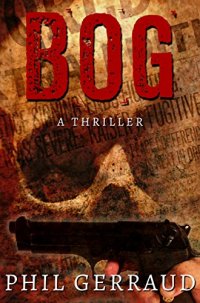 Wilf Anthony Gaugain has little to be happy about in his life. He's a third-rate journalist with no job satisfaction. In the throes of middle age and a failed marriage, he struggles to kick his life back on track.
When Gaugain witnesses a brutal crime, he views it as a career opportunity and dives headlong into a reckless investigation. He soon ends up in the middle of a nasty affair where nothing is safe.
In the gloomy, rainy streets of Capital City, Gaugain fights to dig his way out, while at the same time he strives to cope with the remnants of his devolving life.