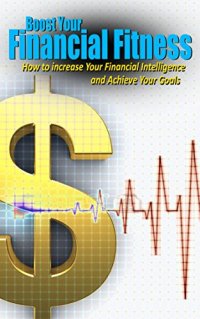 Do you want to Increase Your Financial Intelligence?
The higher your level of financial intelligence is, the better you are when it comes to money. You might have a great job that pays a high salary, however if your financial IQ is low, you are more likely to spend your money irresponsibly, and experience difficulties sometime in the future as a result.
By increasing your financial literacy, you'll be more likely to make sensible decisions when it comes to money, you'll understand value and you will be more able to make smart decisions, you will know exactly what you need to do, to best manage your money.
Anyone can increase their financial Intelligence, would you like to?
When you read this book, you'll discover Financial Fitness, you'll learn techniques you can use to strengthen your financial intelligence.
By now you realize that it is possible for you to get smarter about money, but it's up to you if you want to.
What Will You Learn Inside "Boost Your Financial Fitness"
* How to Increase your Financial IQ
* How to set realistic Financial Goals
* The secrets of budgeting…
* All about investing and ROI
* What is Financial Analysis & how can you benefit from doing it?
If you want to stop stressing about money, if you want to stop worrying if you'll have enough to pay for this or to pay for that, you'll benefit from this book.
Click the buy now button above to begin your financial fitness program today.
tags: financial intelligence, financial fitness, financial reporting and analysis, financial literacy, personal budget, saving money books, my money, your money and your brain, smart money book