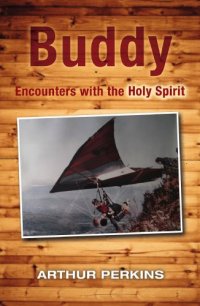 This first novel in the Buddy series from Art Perkins is a love story – but one told in a deeper way than the typical romantic adventure, because it is a story not just between people, but with the romance God shares between Himself and mankind.
"Buddy" follows Earl and his pain at the tragic loss of his wife. Through dealing with his own grief and the pressures of his job, he dives into distraction with his hang gliding activity. Through an unexpected encounter with God, he volunteers his time at a local nursing home and befriends a young man afflicted with cerebral palsy.
Joyce, whose husband had been killed by a drunk driver, meets Earl at work. Sharing much in common with each other, they find themselves forming deep connections with each other. At the same time, connections also are developing with God and with Buddy, bringing Earl and Joyce through a series of adventures into a unique understanding of God.
Buddy is a story of these connections and how God works through the Holy Spirit to bring people, broken in their own ways, to Him in love.