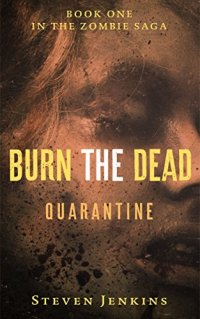 Free on 27th Feb 20 - 2nd Mar 20


No reviews yet.
Robert Stephenson makes his living burning zombies – a job that pays the bills and plays tricks on the mind. Still, his life is routine until one day his infected wife, Anna, shows up in line for the incinerator, and Rob must cremate the love of his life.
In a race against the clock, he must find his four-year-old son Sammy, who is stranded in a newly quarantined zone, teeming with the walking dead, and crawling with the Necro-Morbus virus.
Does Rob have what it takes to fight the undead and put his broken family back together?
Or will he also end up in the incinerator – burning with the rest of the dead?
"If you're looking for a fast-paced zombie read, I highly recommend Burn The Dead by Steven Jenkins. (5-STARS)"

K.C. FINN – Readers' Favorite