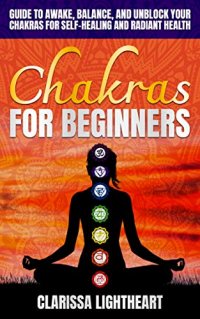 Learn self-healing of your Chakras! Learn to balance and unblock your chakras for radiant energy and overall wellbeing.
Download FREE with Kindle Unlimited!
As we become ever more involved with our gadgets, apps and social media accounts, we become caught up in a never-ending struggle to possess the best and be the best, which ultimately fills us with negativity, stress and ill health and leads us to lives that are empty and without peace. This is precisely the reason that so many people are exploring various methods to relieve stress, relax and stay balanced. One look at the statistics showing increasing traffic to yoga and meditation websites demonstrates this quite clearly. However, just like most people are missing something in their lives, most of them also miss the role of chakras while they look for ways to improve their physical and psychological health.
This book has been written to let these explorers learn the essence of life, the role of chakras in promoting health, and how to balance chakras to lead a healthy and peace-filled life. It aims to help people improve their health, enhance the quality of their thoughts and actions, elevate their level of consciousness, and ultimately guide them to find peace within. After all, life is not all about how modern you are or your lifestyle is; it?s all about finding inner peace.
In this illustrated guide on chakras, you will learn:
?What are chakras and how they work
?A brief history of the ancient art of chakra healing
?All seven major chakras and their locations
?The minor chakras and their functions
?Role of chakras in your physical and mental wellbeing
?How to balance chakras
?Self-healing using chakras
?Using simple techniques to balance and unblock your chakras including:
?Specific Yoga poses to unblock and balance each of the seven chakras,
?Using crystals for chakra healing
?Mundras for self-healing and balancing chakras
?Essential oils and aromatherapy for chakra healing
?Affirmations for balancing your chakras
?and much more!
Read on your favorite devices such as Kindle, iPhone, iPad, Android cellular phone, tablet, laptop, or computer with Amazon's free reading Kindle App.
Scroll back up and click the BUY NOW button at the top right side of this page for an immediate download!