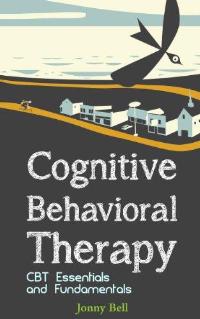 Cognitive Behavioral Therapy: CBT Essentials and Fundamentals
There's no reason to live a life without fulfillment or excitement. In our modern world, we see people struggling with depression, anxiety, anger, etc. Psychologist and counselors have been using Cognitive Behavioral Therapy to solve all these struggles.

A Practical Guide to CBT and Modern Psychology will allow anyone to use CBT in their lives.
It doesn't matter whether or not you have a background in Psychology. In this comprehensive guide you will learn all the fundamentals used in CBT by therapists.
Inside you will be exposed to the following:

CBT History
Techniques
When and How to use CBT
Examples
Methods to help others with psychological struggles
And much more
If you're ready to understand and use the powerful techniques of Cognitive Behavioral Therapy, then this is an excellent guide.