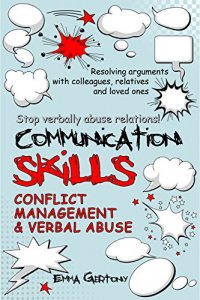 Words can inspire and give you confidence, words can bring you comfort…and words can hurt you. Words can damage as much as physical blows. The damage caused by verbal abuse can last for years and decades.
Most of us don't recognize verbal abuse – we can't see the difference between swearing, cussing and abusing, especially when it comes to conflict with loved ones and people who we trust. There are different types of verbal abuse – from bullying at schools and universities to tensions with colleagues at your workplace, from conflicts with relatives to domestic violence.
This book is a comprehensive guide that will teach you to recognize abusers and victims, will prevent you from being abused and will help you to break free from abusive relations. Here you will find how to protect yourself and your loved ones, how to respond to abuse and how to save a person who was abused as a child.
Don't be a victim! This guide can save your life and relations!