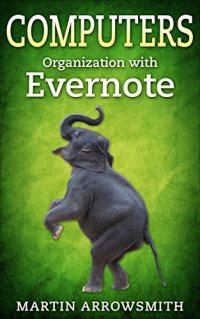 Free on 15th - 19th Mar 15


No reviews yet.
This book appears to be unavailable on Amazon.co.uk at the current time. If this is incorrect, please let us know here
*Gift* Free Bonus EnclosedYour World in your Pocket
Are you still using a paper filing system?
Is your home and office dis-organized? Are you losing your mind looking for lost letters, bills, contracts, and receipts? Are you
frustrated with the messy desk and the piles of un-opened envelopes on your dining room table? Have you been losing track of yourself, your ideas, and your time?
You Have Better Things to do Than to be Archiving and Filing Your Life Away.
Save time, energy, and frustration by keeping your ideas and important information in safekeeping. Organized and filed away digitally, you can live your life worry-free. Don't waste limited mental energy holding your ideas and thoughts all in your mind. Dump them out in a place that will be accessible to you at any time, on your mobile devices, and office computer. Free your mind for new ideas to flow in, or to just enjoy life without having to over-think it. Life couldn't be any better.
Welcome to the Digital Age.
Time management and productivity software can be complex and useless if you don't know how to use it. Worse, you can lose important information, documents, lists, or ideas that could potentially change your world. It may even make your life even more complicated than it already is. Simplify it. Why risk losing anything when you have the magic of technology at your fingertips? Learn how to use this robust and revolutionary tool to manage your life.
The Brain's Best Friend.
Have you ever stayed awake at night thinking about how you will recover that great idea you had forgotten or where you will be looking for that important letter you misplaced? Learn this one trick and watch how much better you sleep at night.
Get all the facts about Evernote.
Learn how to make it into a success tool.Discover how easy it is to go paperless.Let your imagination soar with a reservoir of creative ideas at your fingertips.
Testimonials
Testimonials coming soon!
Get your Copy of this book Now for only $2.99! Absolutely FREE to borrow for a limited time to Kindle Unlimited subscribers!
Even if your a novice this book will be an easy to follow, step-by-step, in-depth crash course to effortlessly organize your life. You can't afford not to give this book a read!