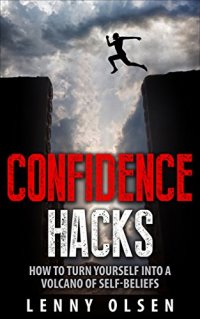 Free on 13th - 17th Dec 15



or borrow free on Kindle Unlimited.
No reviews yet.
Build Self-confidence to achieve happiness and fulfillment in life
Self-confidence has the power to make your life happy and successful, while low self-confidence has the opposite effect. It can affect your career, social relations, and your mood. When you are self-confident, you will not be easily depressed by disappointments that occur in your life. A letter of rejection or rejection personally or in a relationship would not faze you. Self-confidence gives you:

The courage to take on risks in life easily, opening up new opportunities as a resultMore confidence so you will be less affected by criticisms

As a result,

You will feel less anxious, as with self-confidence you will not doubt your ability to deal with any difficult situationYou will feel good, even if you are alone
You can achieve several other positive and satisfying things with self-confidence.
Why self-confidence is vital
To accomplish even the smallest of your objectives and to get past the responsibilities and duties you face daily, it is necessary to have self-confidence. When you lack self-confidence, you will not be able to arrive at proper decisions regarding even the most mundane matters in life, making you dependent on others guidance and opinion. This robs you of the individuality you have and when this state of affairs continues, you will become unsure of everything you do and slowly sink into depression.
This eBook helps you to get rid of the confidence hacks, so you can build your confidence steadily and strongly. You will find the tips, guidance and exercises highly useful in getting you out of the rut you have fallen in due to lack of self-confidence.
Download your copy today!
Tags: confidence, self-confidence, confidence hacks, building self-confidence, self-esteem, improve confidence, self-esteem building, confidence building, boost confidence