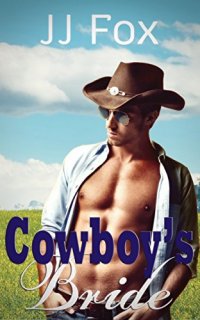 Free on 20th - 24th Feb 15


No reviews yet.
This book appears to be unavailable on Amazon.co.uk at the current time. If this is incorrect, please let us know here
Kindle Unlimited and Kindle Prime Member can load this book for FREE!
New York Times and USA Today bestselling author JJ Fox
She looked up at him then, her green eyes a keen mixture of shock, confusion, desire and a need she was so terrified of acknowledging. Smiling Ricky touched the side of her face, tracing her bottom lip with the pad of his thumb. When her eyes widened, he smiled more. "You're much more innocent than I originally gave you credit for."
"You have no idea," Alivia whispered. She watched him now, watched with those witching green eyes that mesmerized him. The moment their lips met, there was a knowing that hadn't been there the first time. The kiss on the porch had been scorching, molten need. This was sacrifice, a cleansing that Ricky found he needed just as desperately as Alivia did. Her flavor was rich, deep and flowing as it poured through him. Her surrender was slow, an indolent yearning that consumed him bit by bit. Tasting her lips with his tongue, Ricky felt her open for him and dove deeper into her. The flavor was richer now, pungent in it's ardor. Sweet in it's offering. Ricky put his hands on her hips and lifted, pulling her up so she'd wrap those long legs around him…..