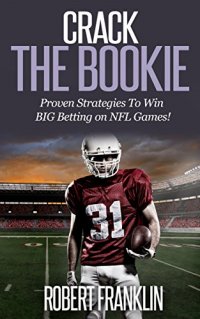 "Luck is what happens when preparation meets opportunity"
This book is all about the right strategy on how betting on NFL should be done. Betting doesn't only depends on luck but with the right planning, you can make your money last.
The author shows you how to acquire methodical, logical and detached approach to wagering on NFL games. Equipped with this book, you can use your knowledge in sports and the enigma of sports betting as a means of getting rich!
Grab a copy today!