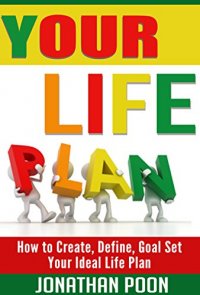 Create Your Life Plan in 7 Steps: Creating Your Ideal Master Life Plan in 7 Simple Steps
Today only, get this Amazon bestseller for just $2.99. Regularly priced

at $4.99. Read on your PC, Mac, smart phone, tablet or Kindle device.
In this book, you will learn the different steps and strategies on how to create a life plan so that you can achieve your goals and get the best out of life in the process.
Life is like a road, and each one is driving his own car until its very end. This book seeks to provide advice on precisely which lane to take yours on. You might ask yourself if it's the right lane or if there is another lane that should take you to your goal faster.
Choices and goals need not be confusing. It's all a matter of how to properly deal with your choices. There are more ways to get to your goal than you think. Creating a life plan will give you a road map to guide you and get you back on track if you stray. With a life plan, you will realize that fulfilment and happiness are both within reach.
Here Is A Preview Of What You'll Learn…
Understand The PastThe Values, Vision and GoalsChanging Daily HabitsTaking Risks Getting Out of The Comfort ZoneBalancing PrioritiesStriving for ExcellenceMuch, much more!

Download your copy today to start planning your ideal life!
Tags: life plan, life goals, success, life development, time management, vision, goals, values, action plan, life purpose, balanced life, fulfilled life, daily habits, habits, comfort zone