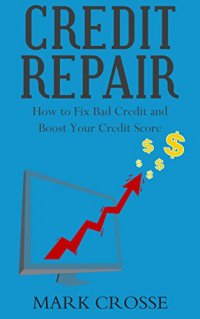 Credit Repair
Download This Great Book Today! Available To Read On Your Computer, MAC, Smartphone, Kindle Reader, iPad, or Tablet!
Is poor credit holding you back in life? Do you feel overwhelmed and fear the only way out is to hire someone?
Credit Repair is a detailed overview of dealing with bad credit and improving your credit score. There is a lot of misinformation out there regarding credit repair, and there are many credit repair companies that want to scam you out of your money. This book will help you understand the strategies attorneys and legitimate credit repair companies use, as well as guide you on choosing a reliable credit repair company if you want additional help. Tips are included on many different negative items, such as: late payments, charge-offs, wage garnishments, collections, judgements, repossessions, and foreclosures.
Here Is A Preview Of What?s Included?
What credit reports areThe dispute processRemoving negative listingsUsing Credit Repair CompaniesStrategies to Raise Your Credit ScoreWhen to file for bankruptcyAvoiding Bad Credit During DivorceProtecting yourself from Identity TheftMuch, Much More!
Get your copy today!