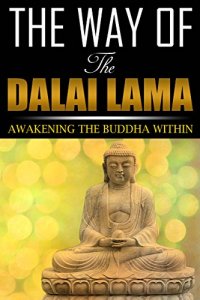 The Way of the Dalai Lama Awakening the Buddha Within
*****LIMITED TIME OFFER*****
The book "The Way of the Dalai Lama" aims to shed some light on the truths behind suffering as well as how to use those truths as a starting point towards transforming the way we live – towards acceptance, peace, happiness and liberation.
The way of the Dalai Lama, emphasizes that in order to transform suffering into positive energies in our lives, we need to first accept that sufferings do exist, and that they do so in various forms.
Here Is A Preview Of What You'll learn…
The First Noble Truth: The Truth of Suffering The Second Noble Truth and the three kinds of desire The Third Noble Truth and the three aspects of the cessation of suffering The Fourth Noble Truth and the Eightfold Path Much, much more!
DOWNLOAD YOUR COPY TODAY!
*****LIMITED TIME OFFER*****