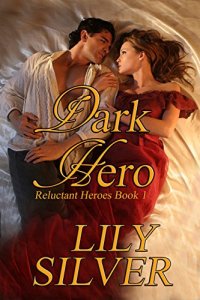 Also Available as:
Print Edition

Elizabeth is a survivor. Betrayed, kidnapped and left for dead, she awakens on a ship bound for the Indies, in the bed of a stranger claiming to be her husband. As she recovers from her ordeal, the gift of the seer emerges; the ability to see and speak with the dead. A descendant of druids, Elizabeth knows she must hide her strange gifts as her new husband could claim she's insane and commit her to a madhouse. Can she trust this Dark Hero her grandmother conjured from the Gothic romances Elizabeth once devoured?
Donovan survived betrayal, imprisonment and torture. Deception and subterfuge are the weapons used to keep people at a distance. Donovan's penchant for deception and disguises may be his undoing when his bride awakens after her rescue and doesn't recognize him. As he struggles to rekindle their love, he fears he may be locked in a prison of a different kind; a loveless marriage to a woman who fears him and cannot abide his touch.
The Reluctant Heroes Series: Bold Men, Independent Women; finding true love was never in their plans!
Book One: Dark Hero, A Gothic Romance

Book Two: Bright Scoundrel

Book Three: Gallant Rogue