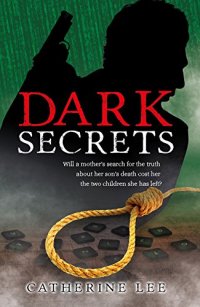 Also Available as:
Print Edition

Jackie Rose is a mother on a mission. Determined to prove her eldest son did not commit suicide, she enlists the help of her best friend's husband, Homicide Detective Charlie Cooper.
Reluctant to reopen another team's closed case, but even more reluctant to upset his wife, Cooper and his partner Joey Quinn investigate. They soon discover Jackie Rose is right – someone's killing kids.
As Jackie struggles to cope with the circumstances surrounding her eldest son's death, a new threat emerges. Her ex-husband, unhappy with the effect of the case on the family and concerned Jackie's becoming increasingly unreliable, wants to take their remaining children to the other side of the country. Will Jackie's fight to clear her son's name cost her the two children she has left?
Part police procedural, part domestic thriller, Dark Secrets is a fast-paced page-turner involving the difficult themes of teenage suicide and bullying. The deeper Cooper and Quinn dig, the more they realise everyone has a secret to hide. Can they find the killer before more young lives are lost?