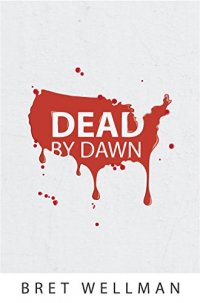 Free on 24th - 28th Feb 18



or borrow free on Kindle Unlimited.
No reviews yet.
At first it appeared to be a normal sickness, but when the bodies began to drop, the nightmare rose.
When a video goes viral of a man's dead son walking around, people begin to speculate. These speculations only continue to grow as a new virus sweeps its way across the east coast, killing thousands. It soon appears that someone is trying to contain this disease, snatching almost every infected body during the night. As the government steps in, the people become aware that they are under attack from something much worse than a virus. Now they must ban together and fight for their lives against the creatures of the night.
Filled with suspense, fright, and action, Dead by Dawn is one of the best vampire fiction novels of the year. One of the greatest vampire plagues that you're not going to want to miss. A vampire thriller that will put you in a scenario where you witness the vampire apocalypse from start to finish. Turn the page, horror awaits.
-Praise for Dead by Dawn –
"Very graphic vampire book with a plaque of vampires destroying the world."
"This book is a fun vampire book. It's a horror novel in Steven King style."
"I couldn't put this book down."
"A good old fashioned vampire horror story, with well written, likable characters who act/react realistically, made this book hard to put down. Reminded me of Salem's Lot, which is one of my all time favorite books. I definitely plan to check out more books by the talented Mr. Wellman. If you are a horror fan, definitely check out this book, you won't be sorry!"
"I would definitely recommend to an vampire horror lovers!!!"