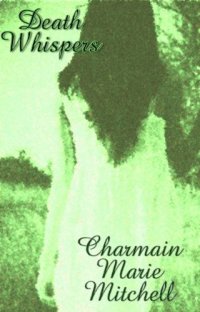 Also Available as:
Print Edition

Please note that this book is written in UK English and the grammar and spelling may differ from US English and other English speaking countries.
Death Whispers (Mary Howard Supernatural Mysteries Series).
Mary Howard is a failed writer. She is also rich, clumsy, a virgin, and she can see dead people – a gift that she believes is a curse. A visit from a recently murdered spirit starts a sequence of events that means that Mary can no longer ignore the ghosts that taunt her. She finds herself surrounded by spirits, ghosts, and ghouls, the jet-setting types that she despises, a handsome detective inspector who sends her senses soaring and her temper flaring, and above all of this, her life is in danger! Can Mary come to terms with the gift of being a medium before time runs out and more dead bodies are found?
Excerpt:
The high pitched scream echoed with needle-sharp pain in Mary's ears. She wanted to wrap her arms around her head; but was unable to, due to the spirit's weight bearing down on her body holding her in place. "Oh my God!" she silently screamed, unable to shout due to the pressure on her chest. "What is it, oh dear God, what is it?"
'Death Whispers', is the first book in the 'Mary Howard Supernatural Mysteries Series', from the author Charmain Marie Mitchell, (the author of the bestselling 'Vampire' series).