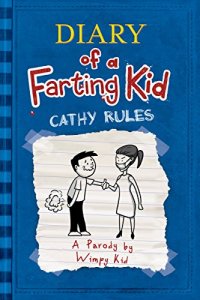 READ FOR FREE ON KINDLE UNLIMITED –DOWNLOAD NOW
Diary Of A Farting Kid – Cathy Rules
Can Steve and his older sister Cathy find a way to get along?
Steve and his older sister Cathy have never truly gotten along. To Steve Cathy is just a bully whereas to Cathy Steve is a dork who farts too much. However when the Geller family goes though some unexpected trauma can Steve and Cathy come closer together as brother and sister?
ACT NOW! Click the orange BUY button at the top of this page!
Then, you can immediately begin reading Diary Of A Farting Kid – Cathy Rules on your Kindle device, computer, tablet or smartphone.