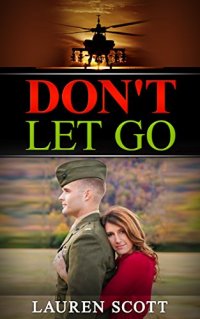 Military Romance! Don't Let Go
Today only, get this Amazon bestseller for just $0.99. Regularly priced at $3.99. Read on your PC, Mac, smart phone, tablet or Kindle device.
Romance, suspense and heartbreak, Darian is a brave combatant with the military. And is sent out overseas for a short tour. The short tour didn't end up being very short…a mission goes terribly wrong and Darian finds himself in a horrifying situation were the only thing that keeps him going is the love and desire to see his beautiful family again.
Its a rollercoaster of emotions and events, suspense, action and undeniable love.

Check this book out today.
Don't Let Go