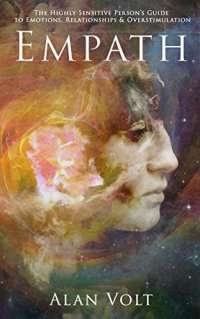 Learn powerful and practical tools to help you take charge of your life and find balance as an empath!
Ever feel overwhelmed in public? Have you ever been told that you're "too sensitive" or "too emotional"? Being an empath or a "Highly Sensitive Person" is something that is largely misunderstood by the vast majority of people. While it's bad enough that many non-empathic people don't even know what an empath is, what's worse is how many empaths don't know the true nature of who they are and the gifts they possess. In this book, we will explore what it is to be an empath, and define their more common characteristics. Additionally, we'll examine the ways in which an empath can improve their mental and emotional states to enjoy a more calm and balanced life. By the time you finish reading this book, you will learn powerful tools and strategies to harness and protect the special abilities that make every empath invaluable to our world.
Here Is A Preview Of What You'll Learn…
Understanding the True Meaning of EmpathyGeneral Causes of Emotional OverloadHow to Avoid Emotional OverloadEmpaths and Romantic RelationshipsEmpaths and Social Relationships Using Your Empathic Abilities to Empower Your Life
Decide to change your life now and download this Kindle book for only $0.99!