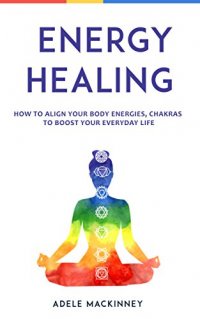 Bargain on 22nd Jun 18



or borrow free on Kindle Unlimited.
No reviews yet.
Do you suffer from some kind of pain like a migraine, neck pain, back pain, stomach cramps or perhaps from asthma, erectile dysfunction, high blood pressure or heart disease? It is believed that the blocked energies in a body can lead to physical illness, mental stress and tension or even turn a person violent.
Shift these energies using several chakras healing practices, and you will see that your body, mind, and spirit are harmonized and fine-tuned to be in balance with each other.
Chakras healing can be done through various means like Yoga, Meditation, Reiki, Aura Cleansing, Singing Bowl treatment or Gemstones to name a few. In this ebook, we will emphasize on chakras healing through yoga poses that help to release blocked chakras. Instead of overdosing yourself with medication. A simple healing procedure can help you lead a long and satisfied life. That doesn't mean you should stop the medication. What it means is instead of falling sick and getting treated, perform chakras healing from time to time to keep your body in balance with mind and spirit.
This ebook provides a step by step guide to clear blocked body energies.