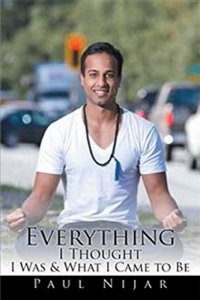 Free on 10th - 12th Mar 15



or borrow free on Kindle Unlimited.
No reviews yet.
A compelling glimpse into the journey of a young soul finding his way. Readers will witness one young man's journey toward regaining his footing in his life path to discover and connect with his inner being. With the use of his personal journal, he coached himself into creating the ideal mindset he required to proceed in his life with direction and fulfillment.
Paul would write a question that he sought answers for and respond with an unbiased response. The journal entries were written like a conversation with someone else that was trying to convince him of a different perspective on a given situation. As his writing started to progress, he realized that many of the answers he was writing were coming from somewhere beyond his current conscious mind.
As Paul wrote in his journal seeking answers, he was taking on a meditative state that would help him connect with the universe. This method to his spiritual awakening was opening himself up to his heart and nature all around him. He came to the understanding that we are all highly spiritual beings. In the process of his writing, he came to understand his journey and process in life. Through each entry in his journal, a spiritual transformation was taking place.
This book is a compilation of all the thoughts, all the struggles and lessons that he has gathered over the years through reading, writing, and speaking with people that inspired him. It serves as a reminder and a guided plan on how to maintain the spiritual awareness he needs to keep from straying off his spiritual path.
The intent of the book is to remind us all that all our lives have a divine purpose. Without the connection with one's spirit, it becomes difficult to fulfill the expectations of our true spiritual identity. With the lessons learned from his journey, he seeks to share his knowledge of love and life with everyone who may find themselves stuck with the same negative outlook and self-resentment that he did.