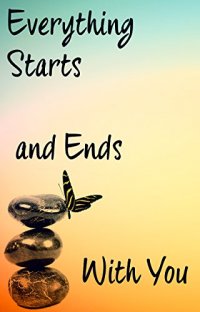 Bargain on 30th Sep 17



or borrow free on Kindle Unlimited.
No reviews yet.
Why do you feel the way you do? Why do you experience things? Why are you alive and involved in a society? Does god exist? How do you accomplish your goals? How do you understand your ego and self? How do you untangle the mess of confusion that all these things bring upon you?
These are some of the questions I discuss. I wrote this book to mostly express how I feel and what I think about the world that I live in,the thing is you also live in that same world. I figure the things I feel and deal with you most likely are or have gone through. I wrote this book to give some closure,to make you think,to questions your beliefs and try and help you sort out your life,to make sense of the nonsense. I've learned so much about myself throught the process of writing this book and I hope you can learn some about yourself and your surroundings.
Topics I discuss:
Age,Perception,Challenges,Choices,Death,Universe,Drugs,Enviroment,Goals,Happieness/Suffering,Depression,Purpose,Technology,Void,etc.