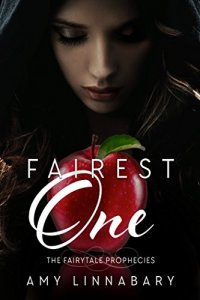 What if fairytales weren't just stories, but modern-day prophecies?
Rosa only wanted to keep her seven foster brothers happy and avoid awkward situations with the hottest guy in school. What she didn't mean to do was turn invisible.
Life gets more complicated when her stepmom shows up and asks her to come live with her. Having a family is all Rosa's ever wanted, but when she begins to have dreams that come true, she can't justify leaving. Just when she thinks she's all alone, a strange girl from California shows up and tells her she's the girl prophesied about in the fairytale, Snow White. But the story left out the fact that the princess had superpowers.
When she discovers she not the only one with magic, she must decided to trust these strangers to save her loved ones or keep her secret hidden and try to rescue them herself.
The next in the Fairytale Prophecies series: Peculiar Beauty
Annabelle wanted to save her brother. She didn't know the beast she'd find.