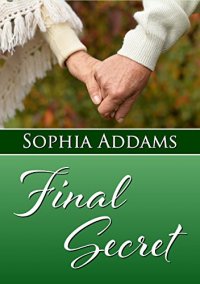 As far as Beth Stewart could see, she would have to settle. For being alone and, for the most part, lonely. Her son Ben and his family were settling in Portugal and her only consolation was his monthly return to oversee his business. She'd had a good marriage and helping out in Ben's office when needed was good, but she now realised that loving hugs and kisses were things of the past. Well, she was a widow now and that's what happens when you get older. Right? Wrong!
Because a whirlwind who wouldn't take 'No' for an answer slammed through the office door. Pat McDowell. Pat has a past and he is trying, with Ben's help, to disentangle his present. He doesn't want or need love, until he turns around to meet the angry eyes of Ben's mother.
The trouble is that Beth's son knows all of Pat's secrets – and he's going to be none too happy at their liaison.
An accident, a robbery, and strong opposition – can Beth and Pat win through to a HEA?