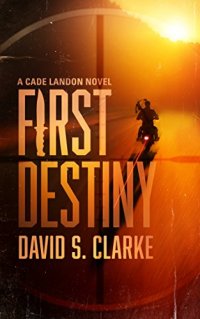 Gritty, Bold, Provocative. A raw and real futuristic thriller that rides the edge of Christian Fiction.
Some may think it goes too far. Some not far enough. Either way, the message is powerful and will become even more powerful as the series progresses.
This first book in the Landon Series begins the amazing journey of a young man whose life must undergo profound changes when, in the not too distant future, after being freed from years under an oppressive Regime and finding himself in an America that is starting over, he is forced to confront unspeakable evil while searching for his long lost sister.
With the lives of those he cares about, especially the woman he falls in love with, and the survival of an entire town hanging in the balance, Cade Landon comes face to face with a dark family mystery, the true meaning of love and sacrifice, and whether he has what it takes to give up everything for something greater than himself.
Yet in the end, it's the simple question of a ten year old girl that will haunt Cade and change his life forever.