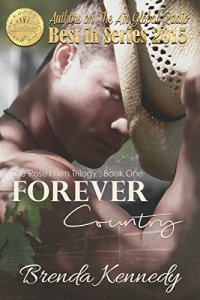 Ten years ago, Abel Kennedy was anxious and excited to leave his country upbringing behind, and find his way in the world as a professional boxer.
Abel now returns home for the holidays to his country roots after his championship fight with Bobby Grether.
During his visit home, Abel learns how little a person needs to be truly happy.
Will Abel pursue a relationship with the charming, country gal, Savannah Mae, whom he meets? Will he stay in Rose Farm, Ohio, where his ugly past threatens his future? Or will Abel leave his family and continue living a life of solitude?