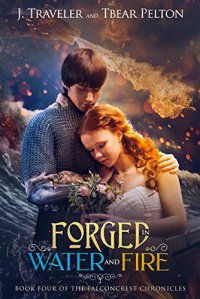 This book will be Bargain on 14th - 19th Aug 22
Set a Reminder:
Google Calender - Yahoo Calender - Live Calender
---
An ancient evil, left over from the Great War, threatens the five United Kingdoms. Lucan, his clan and family are called upon to stop the disaster while Francis and Eliza are trying their best to get married, David and Nightsong are having a baby and the dragons are forming unlikely alliances. Mage Hadrian is predicting some really odd things about the family heirs to be born. In response to the threat of backlash from the ancient warheads and radiation mutations, all the coastal towns are evacuated in anticipation of storm surges and tsunamis expected. In the midst of all the chaos, Lucan and his brothers try to reconcile what they have been taught of their past with what they discover in the Dead lands. Helped by their grandmother KayaMeika, the sorceress who lives with the dragonfolk, aided by a beautiful assassin tech from a faraway country where there is no magik, assisted by Hadrian and the wizards, they battle the remnants of the old times. In joining their magik with the technology of the new country, they unlock the secrets kept from them from centuries ago. New bonds are formed, old rivalries simmer as dragon and clansmen alike work to survive together in a new world forged of water and fire…and love.