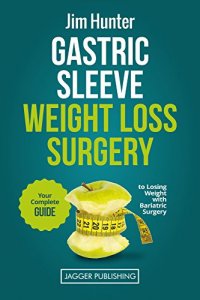 Free on 22nd Jan 17



or borrow free on Kindle Unlimited.
No reviews yet.
Considering surgery to reduce your weight? Confused about your options?

The prospect of surgery can scare anyone, but sometimes it must be done. Gastric Sleeve Weight Surgery: Your Complete Guide to Losing Weight with Bariatric Surgery is here to help you make this major decision. This comprehensive guide will answer all your questions so you know you're making an informed and beneficial decision for your health.
After reading Gastric Sleeve Weight Surgery, you'll know:

The different kinds of weight loss surgeryWhether gastric sleeve surgery is right for youThe benefits of gastric sleeve surgery over gastric bypassThe potential risks of gastric sleeve surgery What to expect before, during, and after surgeryThe diet you'll be using post-surgeryAnd much more!
Nothing is more important than your health. With Gastric Sleeve Surgery at your side, you can rest easy, knowing you have all the facts. Grab a copy of Gastric Sleeve Surgery today, and figure out your path to a thinner, healthier body!