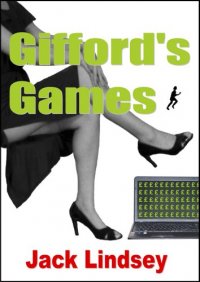 Bargain on 7th Feb 19



or borrow free on Kindle Unlimited.
No reviews yet.
Also Available as:
Print Edition

A prototype computer game he has devised spells trouble for Guy Gifford. The player has to steal five billion pounds from the Bank of England and then escape. The problem is that the authorities think the money has really been stolen and Guy is responsible. He sets off in a mad dash across England and Wales with Spike, a gorgeous computer hacker. The police, security forces and uncompromising villains follow in his wake. His only hope is to prove his innocence before his pursuers catch up with him otherwise he could spend the rest of his life in jail or forever be on the run.
This is a fast-paced humorous romantic story in which misunderstandings abound and the only way out is for Gifford to play more games.