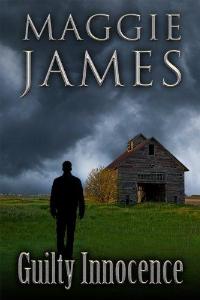 Two eleven-year-old boys.
One two-year-old girl.
A murder that shocked the nation.
Ten years after being convicted of the brutal killing of a toddler, Mark Slater, formerly Joshua Barker, is released on parole from prison. Only the other boy jointly sentenced for Abby Morgan's murder, the twisted and violent Adam Campbell, knows the truth. That Mark played no part in Abby's death.
Four years later, Mark's on-off girlfriend discovers a letter revealing his conviction as a child killer. At risk of having his protective cover made public, Mark's need to confront the injustice of his sentence becomes overwhelming. Desperate to find answers, he initiates a friendship with Abby's older sister, something strictly prohibited by the terms of his parole. Rachel Morgan, however, unaware of Mark's former identity, is battling her own emotional demons.
Meanwhile, circumstances have thrust Mark back in contact with Adam Campbell, who, aged twenty-five, is more domineering and chilling than ever. Can Mark rewrite history and confront his nemesis?
A gritty novel examining child murder and dysfunctional families, Guilty Innocence tells of one man's struggle to break free from his past.