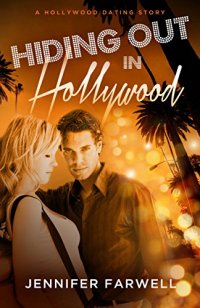 Bargain on 11th Jun 19



or borrow free on Kindle Unlimited.
No reviews yet.
After her very public romance with superstar singer Cory Sampson nearly cost Emily Watts her career, she's thrilled to be bouncing back with a new fashion column for the nation's top entertainment website. More than that, she's happy to be out of the media spotlight and is determined to never make tabloid headlines again. So when her new yoga classmate, Raine Kingston, wants to see Emily outside of class, she isn't sure what to do. Raine is funny, madly attractive, and he's one of the most charming men Emily has ever met. He's also a sought-after actor who tops Hollywood's A-list, and Emily knows being seen with him will destroy the privacy she's worked so hard to get back.
She can't deny their connection, though, and Raine is willing to spend time together in places they won't be seen. Just when Emily is on top of the world with her new romance, her past finds its way back into the headlines, thanks to a music partnership between Cory and indie band guitarist Jesse Cinder, someone Emily counts among her enemies. With all eyes back on her, it gets harder to keep her dates with Raine a secret, and Emily is forced to choose: stay with Raine, who makes her the happiest she's ever been, and have her life back in the headlines, or give up the best relationship she's ever had to keep the privacy and normal life she craves.
The latest beach read tale of fame and love in Hollywood from Jennifer Farwell, featured by Cosmopolitan (a Wattpad on Cosmo pick)! Read Hiding Out in Hollywood on its own or as the sequel to Rock Star's Girl.