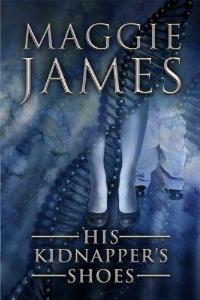 Free on 31st Mar 14 - 4th Apr 14


No reviews yet.
Daniel Bateman is one angry man. He's just discovered a devastating truth; the woman who calls herself his mother is really his kidnapper. Snatched from his birth family when he was four years old, Daniel's always been tormented with vague memories from his former life. When he is confronted with a second shattering revelation, his life disintegrates; booze and casual sex help numb the pain.
Daniel knows one thing for sure. He'll never be able to forgive his kidnapper. Never. Because of her, he's been denied his dream of becoming an artist. More importantly, he'd have grown up with a mother he could love instead of one he can barely tolerate. And the shadow of his controlling stepfather wouldn't have darkened his life.
Furious, his life in pieces, Daniel needs the answer to just one question. Why did Laura Bateman kidnap him?
He's not sure he'll ever find out. The woman now under arrest for his kidnap twenty-two years ago isn't talking. Laura Bateman doesn't believe a crime has been committed; to her, stealing Daniel seemed her only option at the time. Until she receives Daniel's forgiveness, something he's sworn she'll never get, Laura's staying silent as to what really happened all those years ago.
There's a saying that you have to walk a mile in someone's shoes before judging them. Will Daniel ever be ready to step into Laura Bateman's shoes?
A tense novel of psychological suspense, His Kidnapper's Shoes weaves one man's quest for his identity with one woman's need to heal her troubled past.