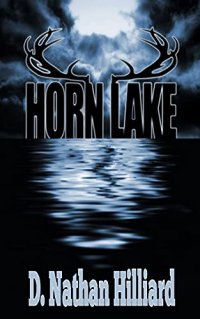 Free on 5th - 8th Oct 21



or borrow free on Kindle Unlimited.
Top - Reviews - Update Details
Jackie Harmon has her hands full.
Her business executive husband is a driven overachiever. Her two teenage stepsons each come with their own form of trouble, and her recently returned sixteen-year-old daughter from a previous marriage simply despises her. As if all this wasn?t enough, she?s been forced to move.
In a bid to keep the older boy out of jail, her husband has uprooted them all from their home in Chicago to Horn Lake, a vacant rural property in southeast Texas. It will be lonelier than life in the city, although the accommodations are grand and Jackie is resolved to adapt.
But the house on Horn Lake is not as empty as it appears. Their new home was once the setting for an atrocity that left six people dead in a blood-soaked tale of betrayal and vengeance?
?and a drama that has scenes yet to play.
For the past still lingers at Horn Lake. It will slowly start to creep out from the shadows, and close in around them. Once it does, terror and tragedy will strike, and Death will stalk the grounds once more.