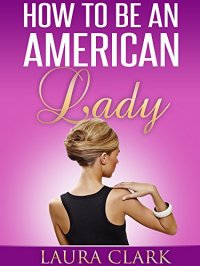 Free on 26th - 30th Dec 15



or borrow free on Kindle Unlimited.
No reviews yet.
Think of the most beautiful countries in the world. Think of countries of culture. You'll probably name France, Italy, and England among others.

However, I'm certain that one has slipped your mind. This country is our very own, United States of America. In a land where aiming for the stars is an aspiration of many, it is easy to forget that America has a very rich culture of its own.

We do forget, which is why I have written this book. That, and to pay homage to the American outlook and the women who embody it – women who work while raising their families, who blog and research, who heal and teach, and who run our nation.

We have been raised in a culture that empowers women, and I want to share some knowledge on how you can find your niche or reach appreciative realizations about our culture. Trust me, you will be pleasantly surprised.

When you read this book you can:

Become inspired to try a new instrument, business, or creative pursuit Learn the secrets of professionalism – both in the home and at work Develop thriving hobbies Travel the world Manage your finances Improve your social skills Have the body you want Define your own style

And so much more!
With the help of How to Be an American Lady, you will become enlightened about important aspects of American culture, from independence, cuisine, and style, not to mention the American dream we hold close to our hearts.
Don't wait – it's time to celebrate, nurture, and develop YOURSELF… the American Woman!