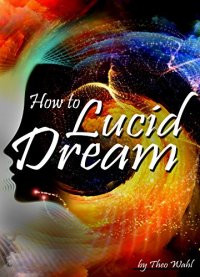 If you're ready to experience the adventure of lucid dreaming, then this book is for you!
Read on your PC, Mac, smart phone, tablet, or Kindle device.
A lucid dream is one in which you're aware that you're dreaming. To have a lucid dream means that you can dictate what happens in the dream. Think of a movie in which you're the main hero, a drama which you and only you dictate. It takes role-playing out of your computer or television screen and into your head where you can experience it full-on in 3-D surround sound complete with full-body sensations. Need inspiration for a book, project, or business? Want to know how it feels like to actually fly? Want to explore a scenario that you cannot do in real life? Want to have sex with someone (or a whole group of them) but know that your chances of actually doing so in the real world are virtually nil? Lucid dreaming makes all of the above and more possible. This ebook will explain the mechanics of sleep, when dreams occur, how to induce lucid dreams (and remember them), and how to maximize your overall dream experience.
Here Is A Preview Of What You'll Learn…
The 5 Stages of Sleep and How Your Mind Responds to Each StageWhat Lucid Dreaming Is and How to Condition Your Mind to Lucid DreamWhy You Need A Glass Of Water Before BedHow to Remember Your Dreams, and the Benefits of Doing SoTraining Your Mind to Stay In the Alpha-Theta Border as You SleepMuch, much more!Download your copy today!